HBG Companies
Al Hidaya /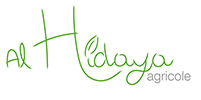 HBG Holding, through its subsidiary Al Hidaya Agricultural, is currently farming more than 600 ha of agricultural land in southern Tunisia. This region is well known for its microclimate allowing early harvests and for its underground water resources.
Accompanied by its technical partner, Al Hidaya Agricole aims to becoming a leading actor in the exploitation and distribution of agricultural products on the Tunisian market as well as for export purposes.
The project development plan includes:
Planting 100 ha of different varieties of fruit trees: peaches, vines, pomegranates, apricots, etc.
Planting 250 ha of olive trees and 250 ha of almond trees in hyper-intensive cultivation.
The establishment of a refrigerating station and a crushing, packaging and bottling of olive oil unit.
Harvests and production will be mainly dedicated to export through commercial agreements with foreign operators.